Main Content
Maccabiah
The next Maccabiah will be held from July 8th to July 22nd, 2025.
Maccabiah 2025 Countdown
July 08, 2025 19:30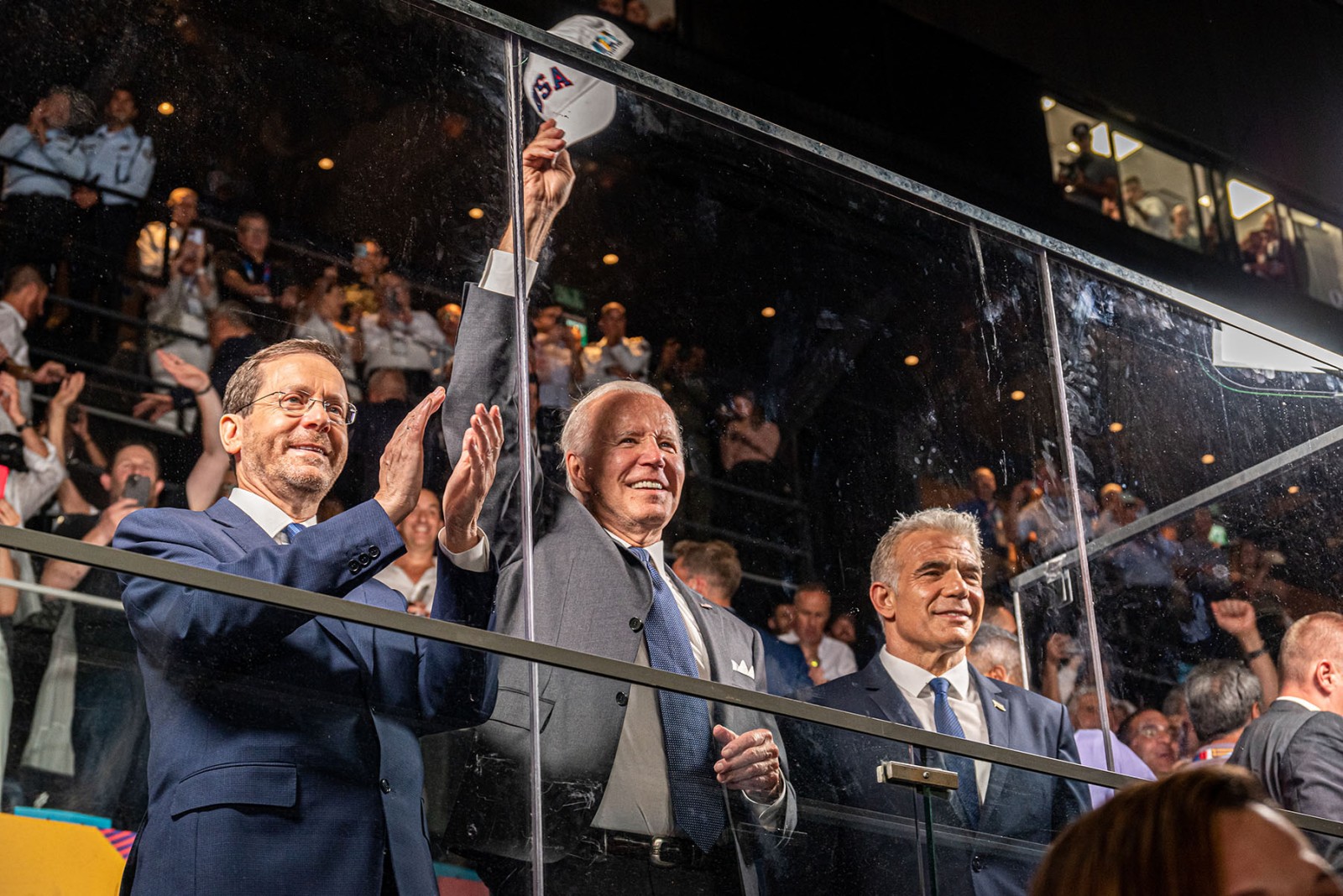 The Maccabiah is the world's largest Jewish athletic competition and the second largest sporting event in the world – in terms of number of athletes competing – after the Olympics. Taking place every four years in Israel, the Games are Maccabi World Union's largest initiative. We are committed to the values of fair play, mutual respect and the pursuit of excellence.
The primary mission of the Maccabiah is to facilitate a worldwide gathering of Jewish athletes in Israel, and to strengthen their connection to the State of Israel and the Jewish people. All athletes take part in Maccabi educational seminars and tours ranging from 2-7 days. We even offer any athlete who never had a chance to celebrate his or her bar or bat mitzvah to celebrate together, at the Western Wall.
Maccabi World Union is committed to bringing any athlete who qualifies to the Games, regardless of income, including 400 athletes from financially disadvantaged communities. Get involved in this exciting effort.
Four Competitions 
The Maccabiah includes four separate competitions: 
Juniors - open to any qualifying athlete aged 15-18
Open - unlimited in age, subject to the governing international rules in each sport, and intended for the best athletes from each delegation 
Masters - divided into a number of different age categories to accommodate older competitors 
Paralympics
To participate in the Maccabiah, athletes must be part of a delegation. Delegations are formed by each of the Territorial Organizations (countries) that participate. 
Olympic and World Champions
Many Olympic gold medalists, world champions, and world record holders have competed in the Maccabiah including. 
Mark Spitz (Swimming)
Lenny Krayzelburg (Swimming)
Jason Lezak (Swimming)
Marilyn Ramenofsky (Swimming)
Brad Gilbert (Tennis)
Dick Savitt (Tennis)
Mitch Gaylord (Gymnastics)
Ágnes Keleti (Gymnastics)
Aly Raisman (Gymnastics)
Larry Brown (Basketball)
Angelica Rozeanu (Table tennis)
Judith Polgar (Chess)
Jonathan Bornstein (Soccer)
Shawn Lipman (Rugby)